Posted on November 28, 2018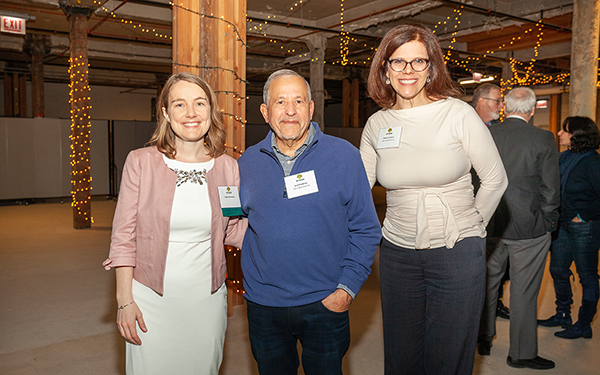 More than 50 people attended the kick-off event for the new Alvin H. Baum Family Fund Network at The John Marshall Law School on Wednesday, November 28. Guests included current and former Baum Scholars and Interns, as well as representatives from the Fund's community partners. View photos of the event here.
Featured speaker Diane O'Connell, a Baum Scholar while at JMLS and currently a community lawyer at Chicago Coalition for the Homeless, talked about the challenges many public interest lawyers face ("Why did I take this case?") and the clients who ultimately make it worthwhile. Diane's desire to help others get second chances in life exemplifies the drive and dedication that epitomizes Baum Scholars and Interns.
Erika Cornelisen, Executive Director of the Alvin H. Baum Family Fund, announced the Network's first initiative, designed to assist Network members in thinking about their own philanthropy. In 2019, the Alvin H. Baum Family Fund will award one $5,000 grant, two $2,500 grants, and ten $500 grants to nonprofits nominated by the Network. All Network members are eligible. To encourage collaboration, we will be seeking nominations from teams of two or more Network members.