Posted on November 20, 2019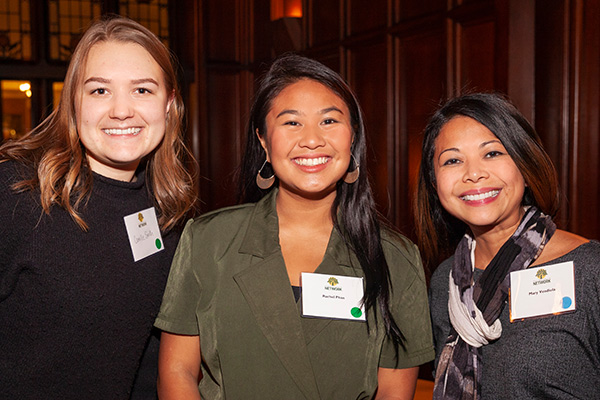 Former Baum Scholars and Interns gathered on Wednesday, November 20 for the second annual Baum Network Fall Event. Guests included current and former Baum Scholars and Interns, as well as representatives from the Fund's community partners. Attendees caught up with old classmates, engaged in a round of speed networking to meet new contacts, and learned more about Network programming—including the Network's first group volunteer day, scheduled for Spring 2020.
The evening's featured speaker was Daryl Grable, the Baum Senior Fellow at Chicago Legal Clinic's Environmental Law Program. Daryl spoke of his lifelong love of nature and how his desire to protect it led him to environmental justice work. He encouraged attendees to "find a platform that your privileges have afforded you, and use it fight for justice and equity."
The Alvin H. Baum Family Fund is proud to support and celebrate our Scholars and Interns through this event each year.
View photos of the event on Flickr.